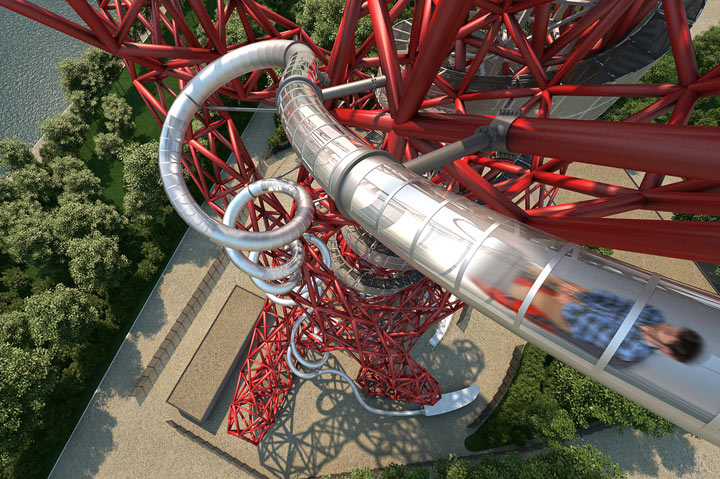 File under: Actually Happening. The project that will turn Anish Kapoor's ArcelorMittal Orbit in London into the world's longest tunnel slide is now slated for this June. The slide has been designed by Belgian artist Carsten Höller, and it sounds like neither he not Kapoor is particularly interested in defending it against accusations of gimmickry—apparently, when asked about the inspiration for the project Kapoor just blamed London's mayor, saying, "Boris Johnson – how can I put it – foisted this on the project, and kind of insisted."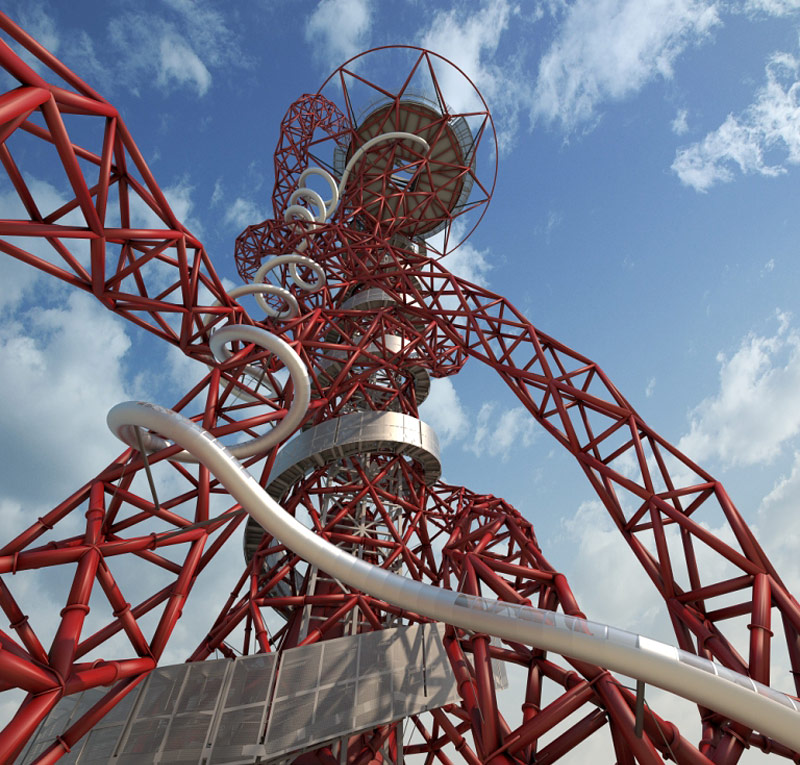 The Slide, a permanent fixture at London's Olympic Park, will give people a full 40 seconds to experience this and decide for themselves as they make their way down the 178m chute at an estimated 15mph.
The artist is talking alongside Anish Kapoor as the first pieces of his new stainless steel slide are pieced together at the base of Kapoor's own sculpture, the ArcelorMittal Orbit. Last year, the Belgian artist accepted an invitation by Kapoor to wrap a corkscrew slide around the Orbit, created for the 2012 Olympics. Höller accepted, and in June the spindly, steel-framed red scribble in the sky over East London will become the world's longest tunnel slide.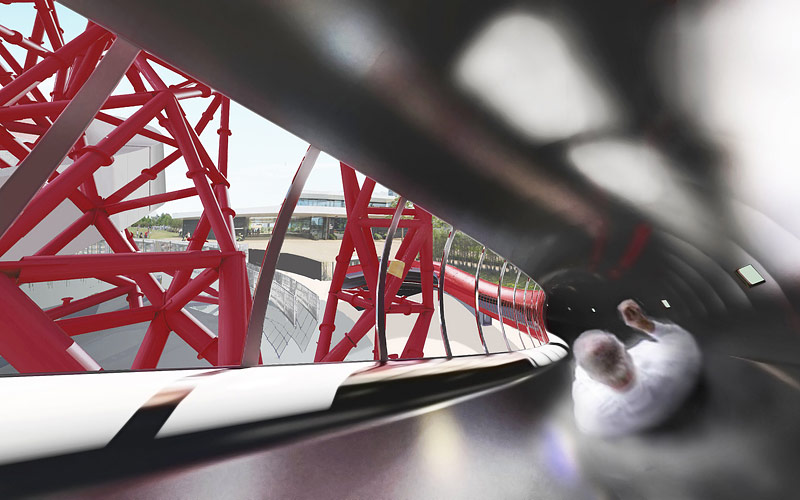 Source: curbed.com