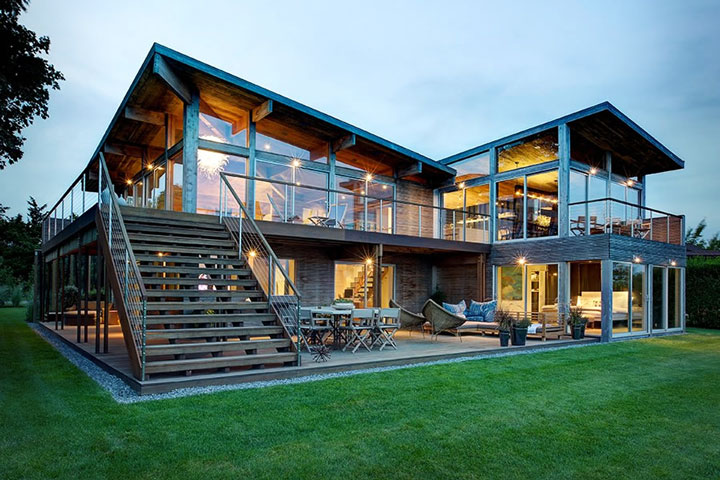 1970 kit house modified as sustainable Far Pond residence with modern appeal
Far from the madding crowd, in the lap of nature, Bates Masi architects have designed beautiful Far Pond, a two storey villa, in Southampton, New York. This waterfront property is beautifully landscaped and offers a spectacular view from the large deck that overlooks the nearby estuary bay and the ocean. In addition, it also offers an ample space to relax. The design actually is a refurbished 1970 kit house that covers 3100 square feet area.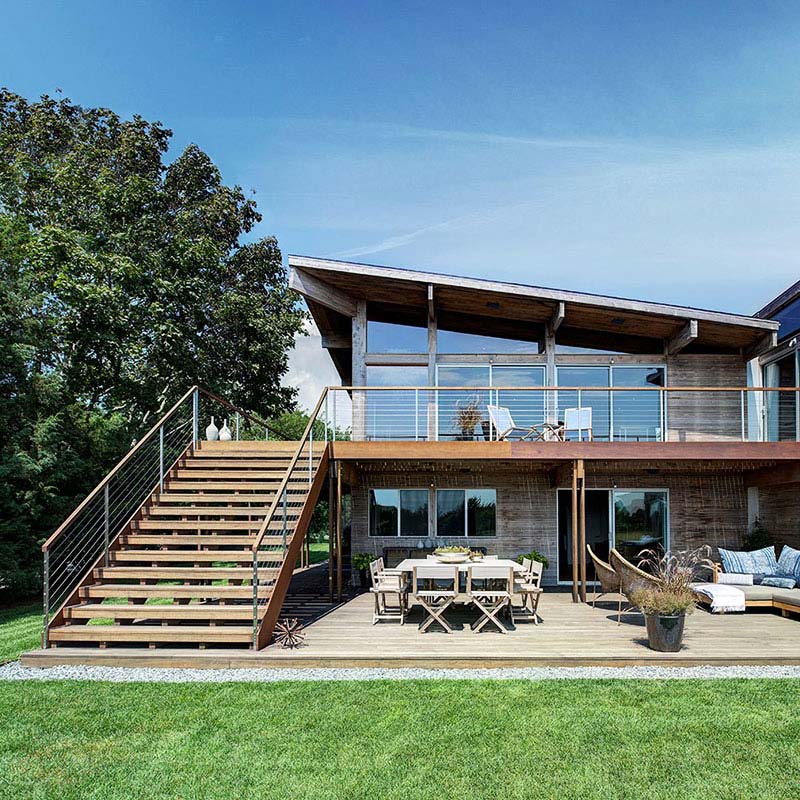 The New York-based designers have focused on enriching the lives of inmates and enhancing the environment to design the house that offers an inviting warmth.They have put in much research to ensure sustainability of the structure. As per the owner's demand, the architects have kept the existing structure and doubled the size of the house with an addition.
They have tried to create a dialogue with a contrasting penalized system. Prefabricated shear wall panels, like the ones used in hurricane prone areas, have been utilized. These panels have been made out of metal gauge folded to add strength and rigidity. The new structural panels multitask throughout the addition, complimenting the existing. The perforated panels are arranged in such a way so that ample natural light enters the house throughout the day.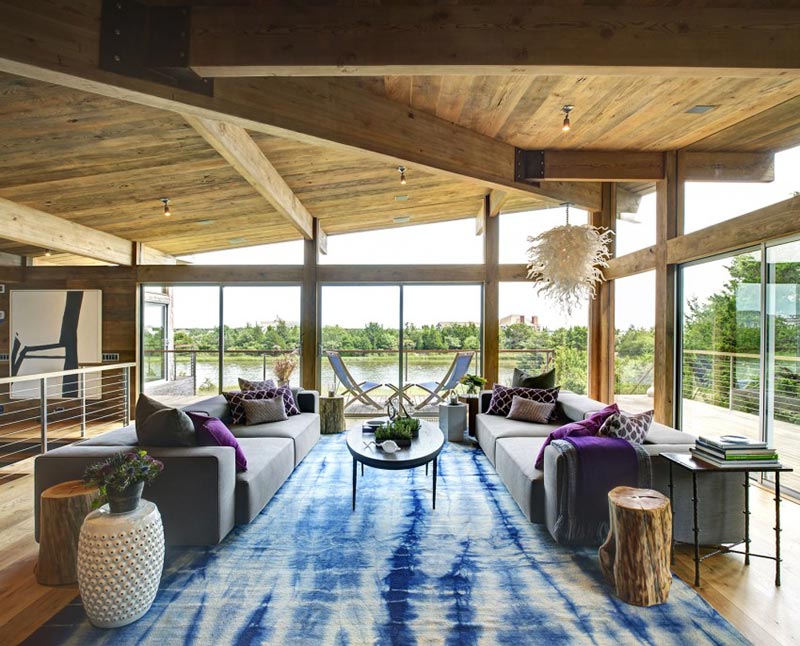 The designers' approach has laid much emphasis on minimizing waste by simplifying materials as much as possible using steel and wood extensively and also eliminating typical construction leftover. The interiors have been beautifully done. The interior features wood finishing with wood lining all floors, walls and ceiling surfaces. The steel is perforated and applied as staircase, chandeliers and even window blinds. This powerful contrast of wood and steel has made the house visually and aesthetically pleasing.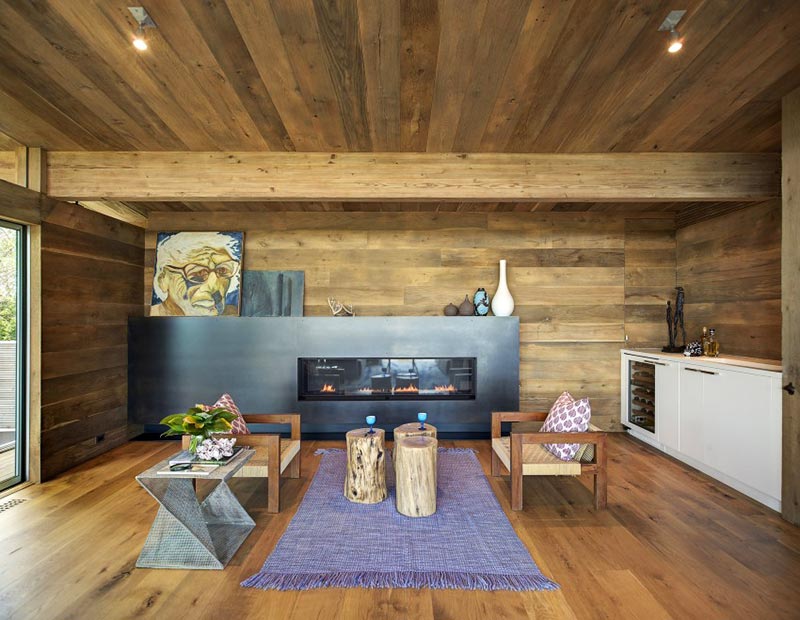 The designers have managed to address sustainability and use of latest technologies with a respect for the original structure. They have been successful in improving living experience with modern and functional space.
Source homecrux.com