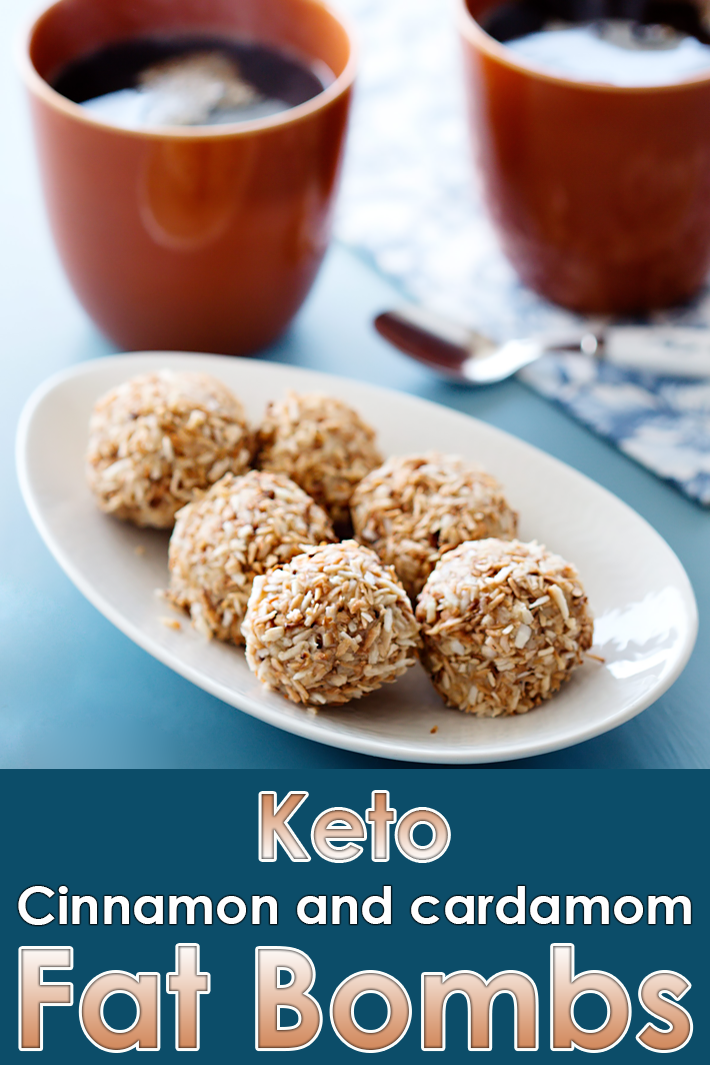 Fat bombs are the ultimate, guilt-free, energy boosting, and healthy keto snack. Small, but delicious. With familiar flavors of vanilla, cinnamon and cardamom, this is the perfect keto snack and goes great with a cup of coffee or tea. Cinnamon and cardamom Fat Bombs are the perfect way to curb your cravings and satisfy your hunger; quick, easy and perfect for your on-the-go lifestyle.
There are countless fat bomb variations, but today we are feeling coconut! You can make these fat bomb treats in bulk and store them in your freezer. Whenever you feel the need of an energy boost, or have a sweet craving, enjoy one of these instead.
Cinnamon and cardamom Fat Bombs
Ingredients
3 oz. unsalted butter
1 cup cream cheese
2 cup unsweetened shredded coconut
1 tsp ground cardamom (green)
2 tsp vanilla extract
1 tsp ground cinnamon
1 tsp stevia powder
Instructions
Bring the butter to room temperature.
Roast the shredded coconut carefully until they turn a little brown. This will create a delicious flavor, but you can skip this if you want. Let cool.
Mix together butter, cream cheese, half of the shredded coconut and spices in a bowl.
Place the bowl in the freezer for about 15 min.
Form into walnut-sized balls with two teaspoons. Roll in the rest of the shredded coconut. Spraying coconut oil in your hands will help make the rolling-dipping process less gooey.
Store in refrigerator or freezer.
Nutrition/per serving
Net carbs: 2 % (0.4 g)
Fiber: 1 g
Fat: 97 % (10 g)
Protein: 2 % (0.4 g)
kcal: 90
 

Please follow us on Pinterest and enjoy our collection of recipes, crafts, fitness, health tips, gardening, DIY and more…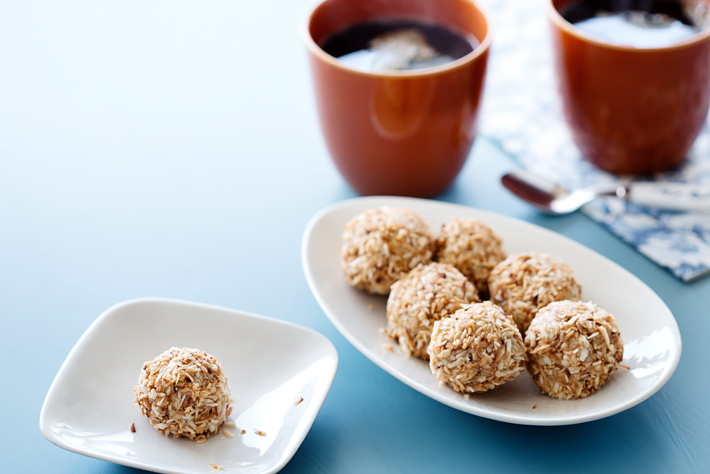 Recipe adapted from dietdoctor.com