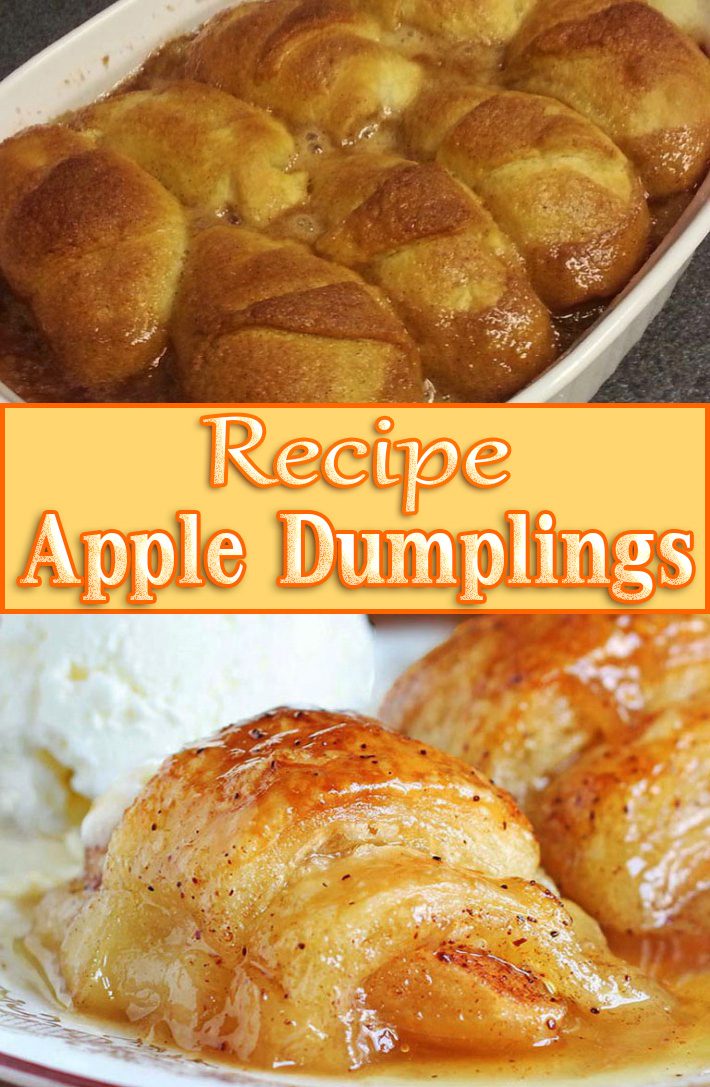 Apple Dumplings Recipe
Apple Dumplings is one of the best desserts. With their origins as a humble peasant dish from the colder European climates of England, Bavaria and Austria, apple dumplings have crossed the Atlantic and spread their sweet smell to the New World. Over the centuries, they have become an internationally loved treat found in many grandmothers' cookbooks.
Originally, apple dumplings used to be boiled and steamed, and the word itself comes from German dampf, meaning steam. Nowadays, this aromatic dish is typically baked and stuffed with spiced and sweetened Granny Smith apples, previously cored and peeled.
The crucial spice is cinnamon, though nutmeg and lemon zest are popular as well. People across Europe and Northern America bake the dumplings for dessert all the time during the apple harvest season, but they also enjoy them year round using dried apples if necessary.
Dumplings are warm, gooey, and the crunchy part with the sugar on top! And easy – it really probably couldn't get any easier. You put some whipped cream or vanilla ice cream with these babies and prepare to be amazed.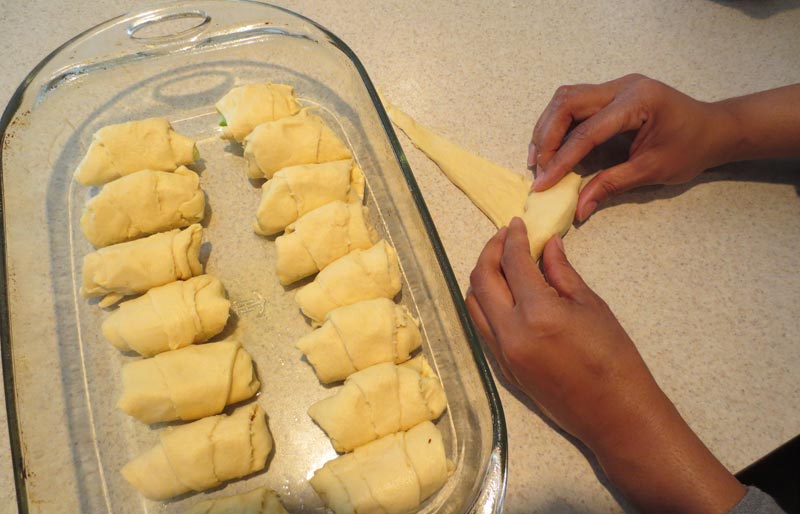 Ingredients:
1 apple
1 8-count tube of crescent rolls (8 oz)
1 stick of butter, melted
3/4 cups sugar
1/2 teaspoon cinnamon
1 1/2 tablespoons flour
6 oz Sprite
Instructions:
Core and peel apple into eight slices.
Open can of crescent rolls and unroll. Place one apple slice on the wide end of one crescent and roll it up in the crescent.
Place into a greased 8×8 (or 9×9) pan. Continue with other rolls.
In a small bowl combine melted butter, sugar, cinnamon, and flour and mix until just combined.
Spoon over each crescent.
Pour Sprite into empty space in the middle of pan (NOT over the crescents).
Bake at 350 degrees F for 35 to 40 minutes or until crescents are golden brown.
Serve warm with fresh whipped cream or vanilla ice cream.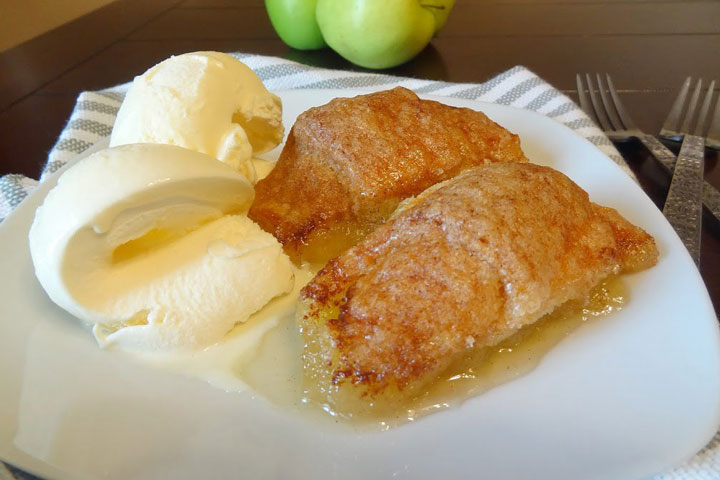 Source: southernbite.com / daysoftheyear.com