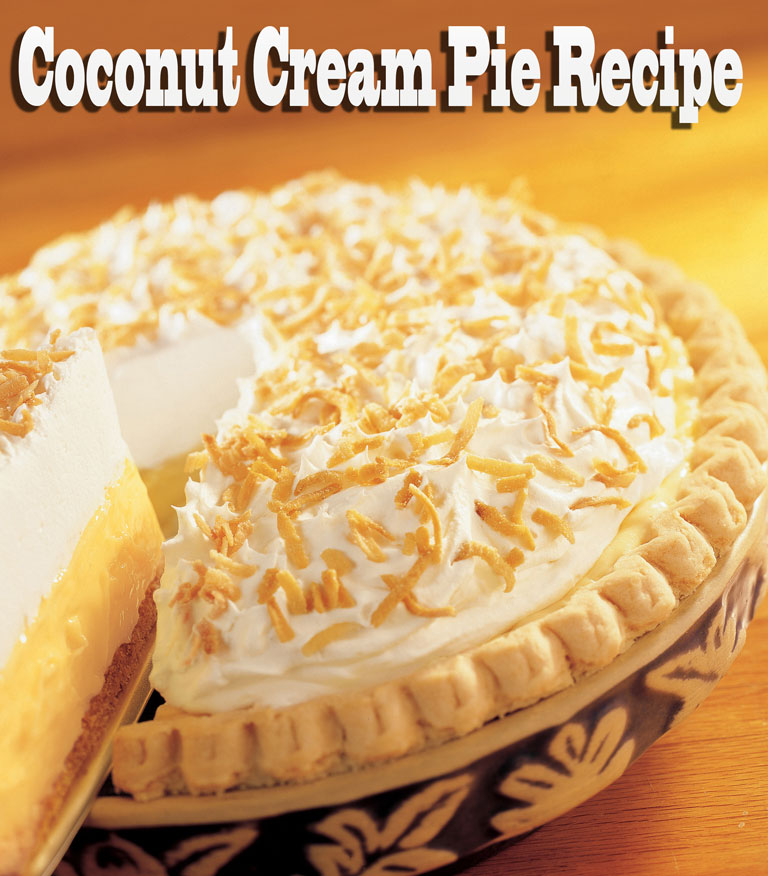 Coconut Cream Pie Recipe
Coconut Cream Pie is a classic. This creamy, dreamy pie recipe will quickly become a family favorite! I start by preparing dessert first because it needs to chill. This recipe is a favorite since it takes only a few minutes to prepare. It's simple, yet it's so good.
     TOTAL TIME: Prep: 15 min. + chilling      MAKES: 12-16 servings
Ingredients:
1-1/2 cups cold milk
1/2 teaspoon coconut extract
1 package (3.4 ounces) instant vanilla pudding mix
1 package (8 ounces) cream cheese, softened
1 cup flaked coconut, divided
1 carton (8 ounces) frozen whipped topping, thawed
2 graham cracker crusts (9 inches each)
Directions:
In a bowl, whisk the milk, extract and pudding mix for 2 minutes. Let stand for 2 minutes or until soft-set.
In large bowl, beat cream cheese. Stir in pudding and mix well. Fold in 1/2 cup coconut and whipped topping. Spoon into the crusts. Toast remaining coconut; sprinkle over pies. Refrigerate until serving. Yield: 2 pies (6-8 servings each).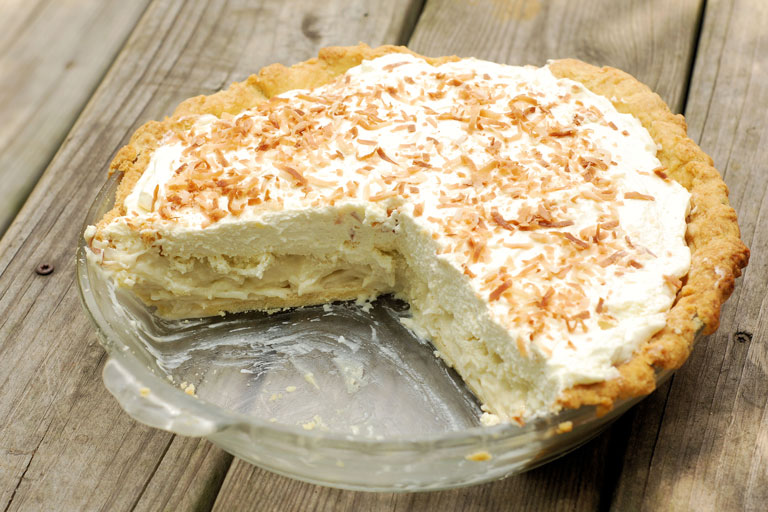 Source tasteofhome.com