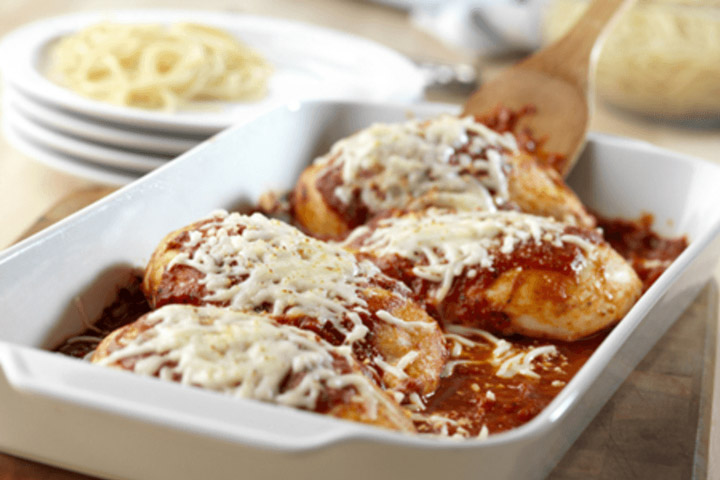 Easy Chicken Parmesan Recipe
This Easy Chicken Parmesan recipe is easy to make and it tastes great!
Ingredients:
8 chicken tenderloin (about 1½ pounds total), or 4 boneless, skinless chicken breasts, halved horizontally
¾ cup breadcrumbs
1 large egg, lightly beaten
16 oz jar of tomato sauce of choice, warmed
¼ cup olive oil
½ cup grated Parmesan cheese
¾ cups shredded mozzarella cheese
Pasta of choice
Instructions:
Boil pasta according to box. Drain & set aside once finished.
Mix bread crumbs with ¼ cup of the Parmesan cheese.
While pasta is cooking, dip the chicken in the egg and then in the bread crumbs/Parmesan cheese mixture turning to coat both sides. Heat olive oil in a large skillet over medium-high heat. Place the chicken in the oil and cook 3-5 minutes on each side or until cooked through. Remove from skillet.
Spray the bottom of an oven-safe skillet or casserole dish and add 1 cup of spaghetti sauce. Add in pasta, then top with chicken, remaining sauce,1/4 cup Parmesan and mozzarella cheese. Broil until cheese is melted and lightly browned in spots, about 5 minutes.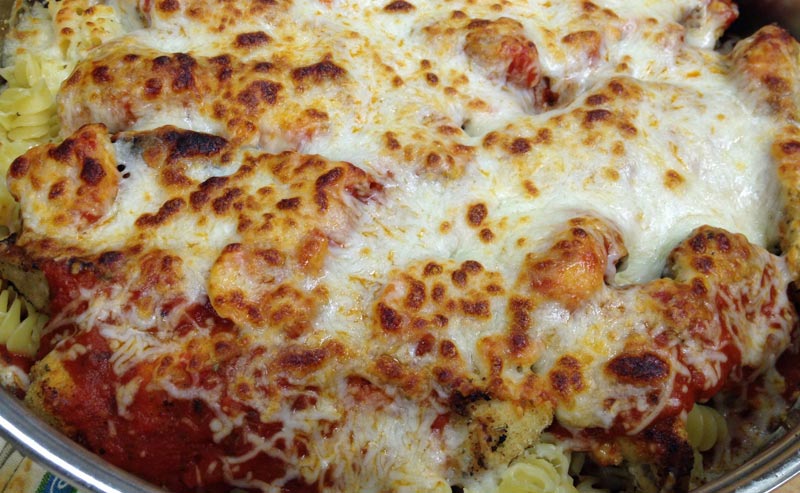 Source yummly.com