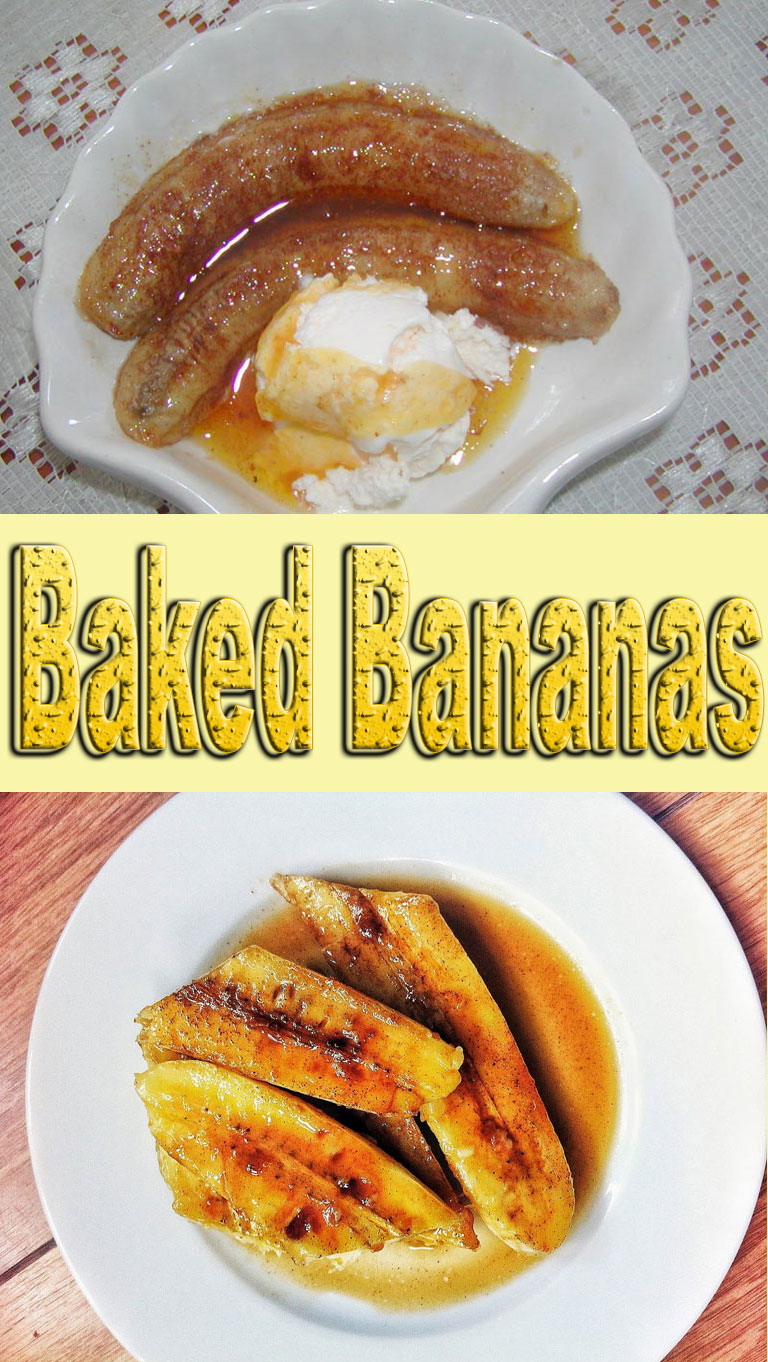 Honey Baked Bananas Recipe
Honey Baked Bananas are great served with whipped cream, fro-yo, chopped nuts, raisins or even served with oatmeal. Bananas are so good for you, they are naturally sweet and rich in potassium, which plays an important role decreasing the risk of high blood pressure and stroke. Enjoy this for dessert or breakfast!
These bananas are the answer to all of your pudding prayers – they're healthy, tasty, and so simple to make. In fact, you can have this delicious dish on the table in 20 minutes or less. Why not whip up a batch tonight?
Packed with sugar, spices and soft, delicious fruit, each bite is an explosion of different temperatures and textures! Honey Baked Bananas really brings out the flavor and the sweetness and makes the perfect dessert.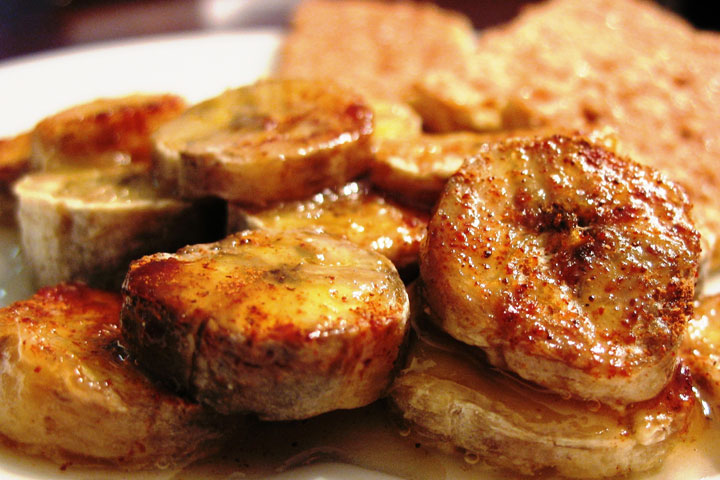 This is a really simple dessert. You could keep the skin on the bananas and bake them skin on and scoop the banana out to eat, but we like to peel them and then slice them lengthways. You could also just cut the banana in to chunks and cook it like that.
Then you drizzle it with a little honey (this will make the bananas lovely and caramelized), but you can leave this out if you want to make them lower in calories, or suitable for kids under 1. The final step is a sprinkle of cinnamon and then baking for 15-20 minutes. The cooking time depends on how soft you like the bananas.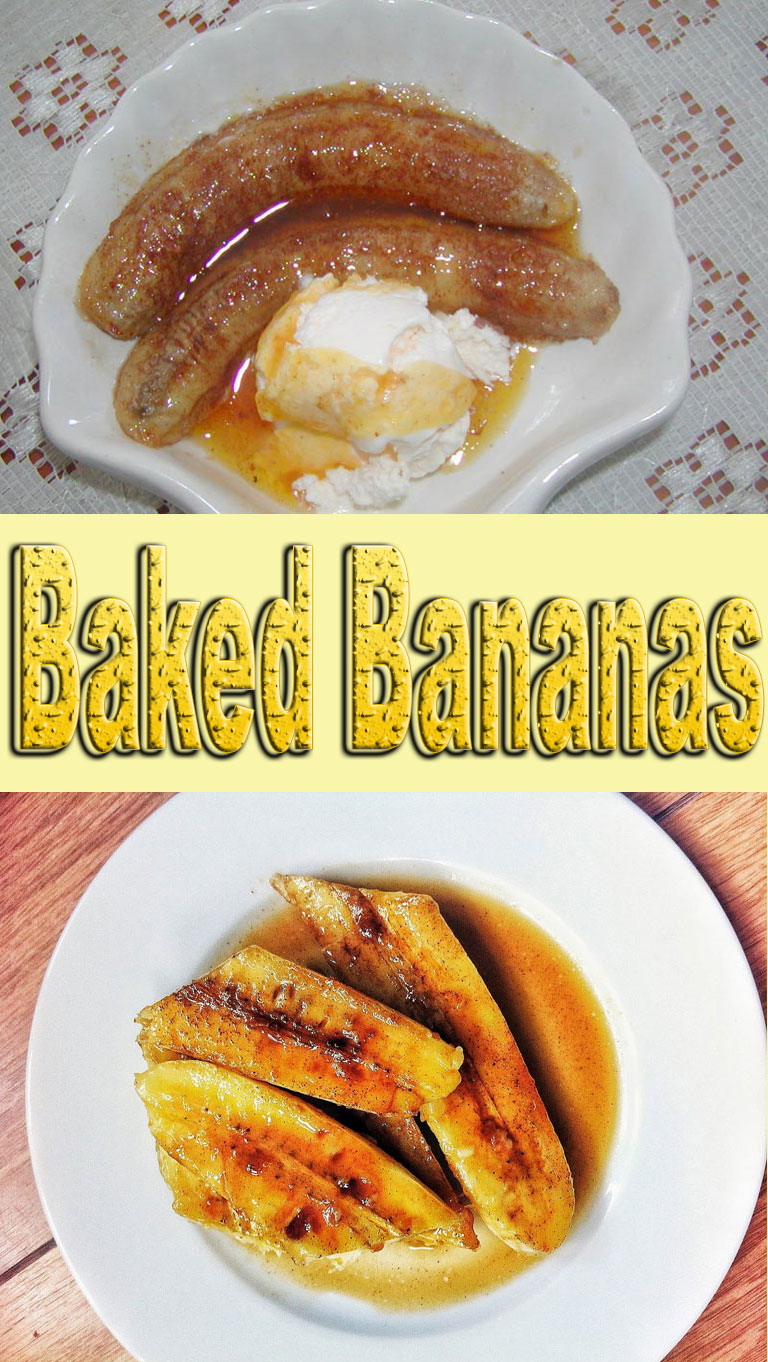 Honey Baked Bananas
Honey Baked Bananas is one of the easiest recipes I have posted, but it's too good not to share.
Ingredients
1

Medium ripe banana

cut in half lengthwise

2

tsp

honey

cinnamon
Instructions
Preheat oven to 400 degrees.

Peel and cut bananas in half.

Arrange bananas in an oven safe dish or on tinfoil.

Sprinkle with cinnamon and honey.

Cover and bake for 10 to 15 minutes, depending on how soft you like them.
Notes
You can bake them skin on, and then scoop the banana out when eating.
Serve with ice cream, yogurt, or put on porridge for breakfast.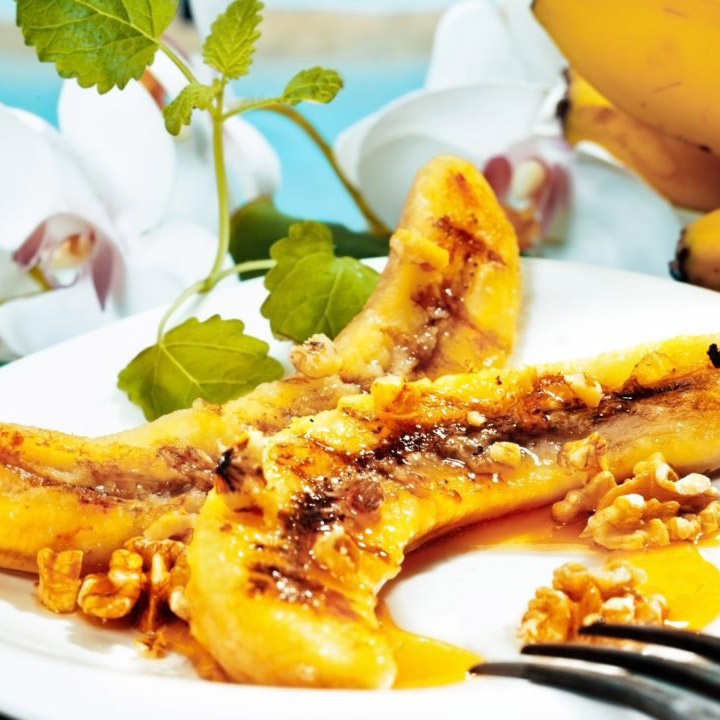 Nutrition
Serving: 1 baked banana
Calories: 151kcal,
Carbohydrates: 39g,
Protein: 1.2g,
Fat: 0.6g,
Sodium: 1.7mg,
Fiber: 3g,
Sugar: 26g
This is probably one of the easiest recipes I have posted, but it's too good not to share. If you love quick and easy recipes, check out these:
If you love this Honey Baked Bananas Recipe as much as I do, please give it a five star review and help me share this recipe on facebook!
Please follow us on Facebook Page and enjoy our collection of recipes, crafts, fitness, health tips, gardening, DIY and more…