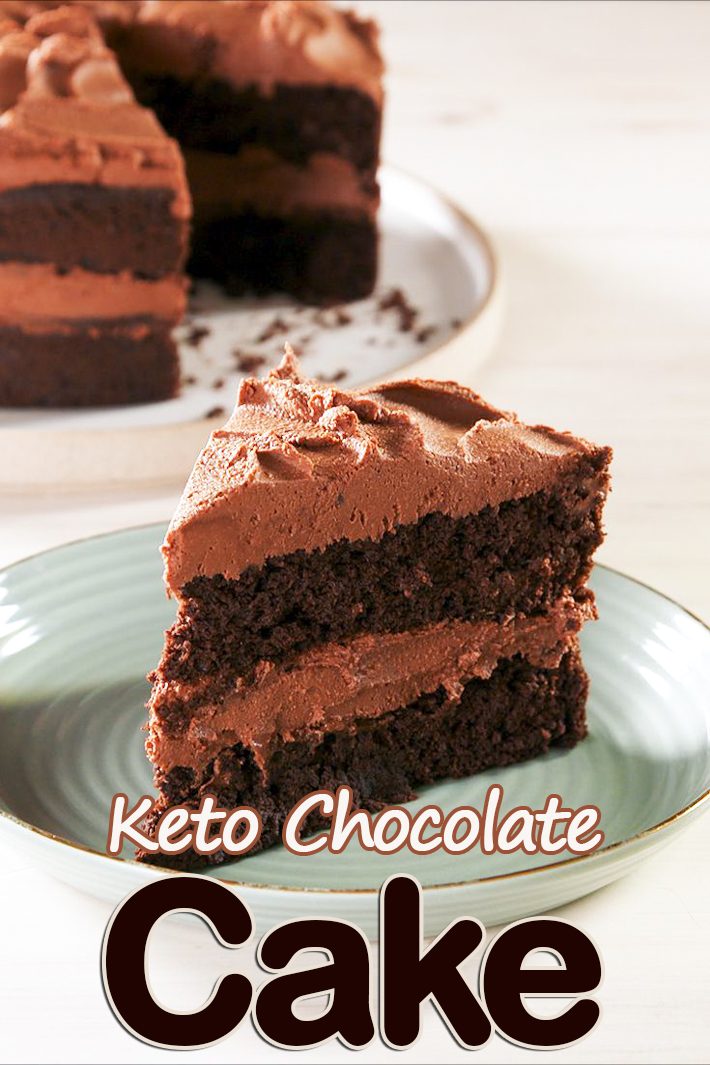 Keto Chocolate Cake Recipe
The most easiest, tasty and satisfying keto chocolate cake ever! A favorite keto chocolate cake recipe that's intensely rich, moist with a light and tender crumb. Perfect for birthdays, parties or any time you're craving a decadent dessert that's also gluten free & low carb.
                   Total Time: 50 mins                    Servings: 16                    Calories: 313 kcal  
Ingredients:
3/4 cup canned full-fat coconut milk
1/2 tablespoon apple cider vinegar
2 1/4 cups super-fine blanched almond flour
1/4 cup coconut flour
2 tablespoons ground golden flaxseed-meal
2/3 cup unsweetened high-quality cocoa powder (can also use cacao powder if preferred)
1/3 teaspoon espresso powder , optional but highly recommeneded for extra richness – can also try to sub with unsweetened dark cocao powder or cacao powder if preferred
1-1/2 teaspoons baking powder
1/2 teaspoon baking soda
1/2 teaspoon fine sea salt
4 large eggs , room temperature
1 cup powdered monk fruit sweetener
1/4 cup melted coconut oil
2 teaspoons pure vanilla extract
For the buttercream:
1 1/4 cup grass-fed unsalted butter
3 – 3 1/2 cups powdered low carb sweetener , sifted (we used monkfruit)
1/2 cup unsweetened high quality cocoa powder , sifted
1 teaspoon pure vanilla extract
1-3 tablespoons canned full-fat coconut milk , plus more as needed to thin out frosting to desired consistency
1/4 teaspoon fine sea salt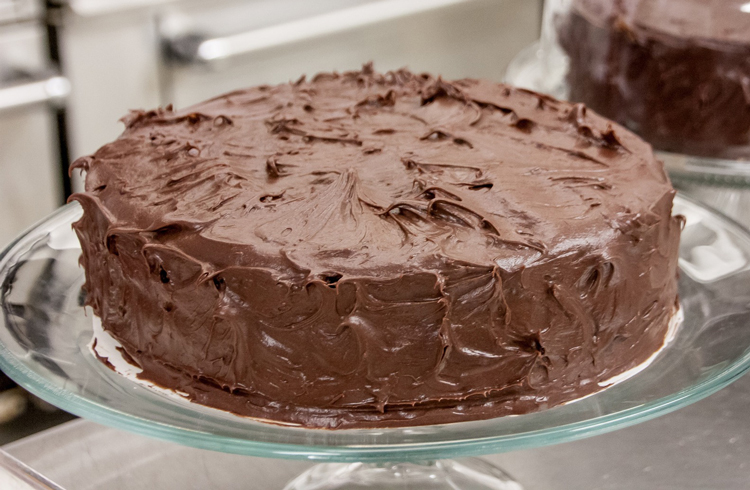 Instructions:
For the cake:
Preheat your oven to 350 degrees Fahrenheit. Grease two 8-inch cake pans and line the bottom with parchment paper.
Add coconut milk and apple cider vinegar to a large mixing bowl. Set aside and allow to sit (and curdle) for 5 minutes while you mix the dry ingredients.
Meanwhile, in a separate large mixing bowl, add the almond flour, coconut flour, ground flax-meal, cocoa powder, espresso powder, baking powder, baking soda and salt and whisk to combine. Set aside.
Beat the eggs into the coconut milk / vinegar mixture until incorporated. Whisk in the melted coconut oil and vanilla extract until smooth. Slowly pour the wet ingredients into the dry and whisk together until completely combined.
Divide the batter evenly between the two baking pans and bake in preheated oven for 23-28 minutes, or until a toothpick comes out clean.
Allow the cakes to cool completely in the pan for 20 minutes, then flip over gently onto to a wire rack. Remove the parchment paper liner. Cool completely before frosting.
For the buttercream frosting:
In the bowl of a stand mixer fitted with paddle attachment or a hand mixer on medium speed, beat the butter until light and fluffy, about 3-5 minutes.
Switch the mixer to low then slowly add the powdered monk fruit, followed by the cocoa powder. Continue mixing on low until combined. Add the vanilla, coconut milk and salt increase the speed to medium and beat until fluffy, about 2-3 minutes.
To assemble the cake:
Once the cake has completely cooled, assemble the cake by adding the chocolate buttercream frosting between each layer and frosting the outside.
Decorate as desired with fresh berries.
Cake will keep 3-5 days in refrigerator.
 

Please follow us on Pinterest and enjoy our collection of recipes, crafts, fitness, health tips, gardening, DIY and more…
Source: lifemadesweeter.com