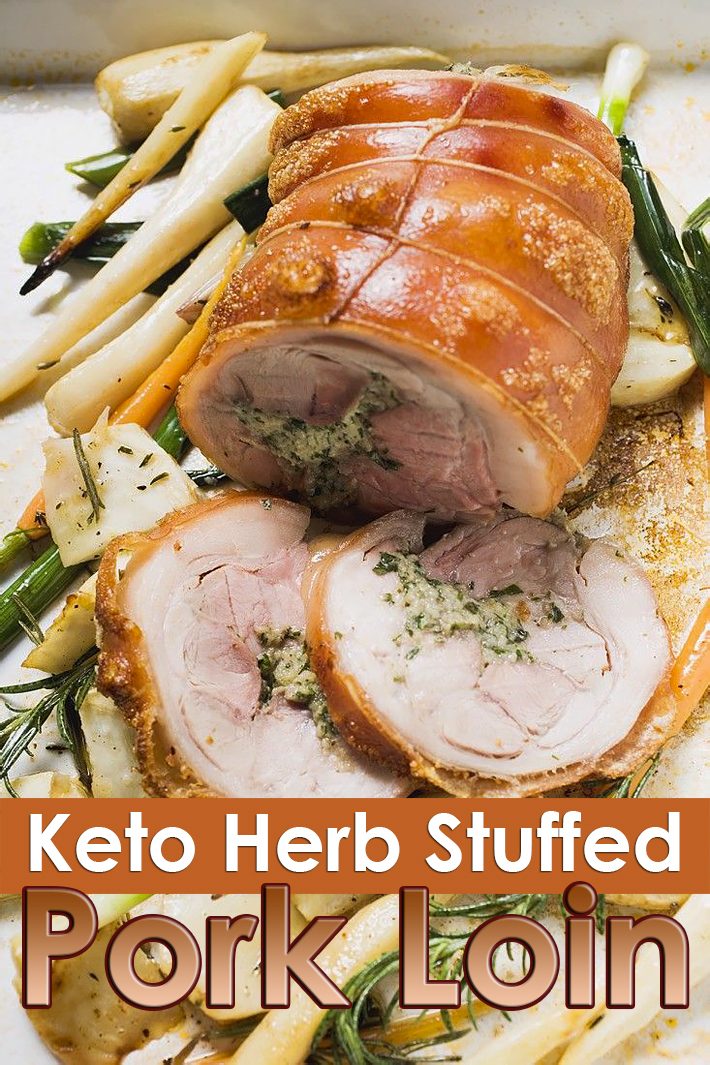 This Keto Herb Stuffed Pork Loin recipe is for one, one-pound pork loin. It's simple multiplication to make a bigger one. Boost your next dinner to pork perfection with this simple but bold herb roasted pork loin.
Cuisine: American Prep Time: 15 minutes Cook Time: 30 minutes Total Time: 45 minutes Servings: 6
Keto Herb Stuffed Pork Loin
Ingredients
1 pound boneless pork loin
1/4 cup dijon mustard
1 tablespoon minced garlic
1 tablespoon finely chopped fresh rosemary
1/4 cup finely chopped fresh sage leaves
1 tablespoon fresh thyme leaves stems removed
1/2 teaspoon salt
1/4 teaspoon black pepper
1 tablespoon olive oil
Instructions
Preheat the oven to 350.
Mix the mustard and next 6 ingredients together in a bowl and set aside.
Cut the pork loin so it lays flat: starting about 1/2 inch from the edge of the longest side, make a slit that goes within 1/2 inch of the bottom of the loin without cutting through it. Open the meat at the cut and repeat the cut without going through. You should end up with a fairly flat, rectangular shape when you are done.
Cover with plastic wrap and pound to an even thickness of just under 1/2 inch if you can. (Mine was thicker.)
Spread all but 1 tablespoon of the mustard mixture inside the loin and roll up like a jellyroll.
Place the loin seam side down in a baking dish, and coat with the olive oil. Bake 30 minutes.
Add the remaining tablespoon of mustard mix to the top of the loin and continue baking until the center registers 160–about 10 minutes more. Let stand 10 minutes before slicing.
Nutrition
Calories: 196kcal | Carbohydrates: 2g | Protein: 26g | Fat: 8g | Saturated Fat: 1g | Cholesterol: 71mg | Sodium: 523mg | Potassium: 456mg | Vitamin A: 2% | Vitamin C: 4.4% | Calcium: 2.5% | Iron: 6.4%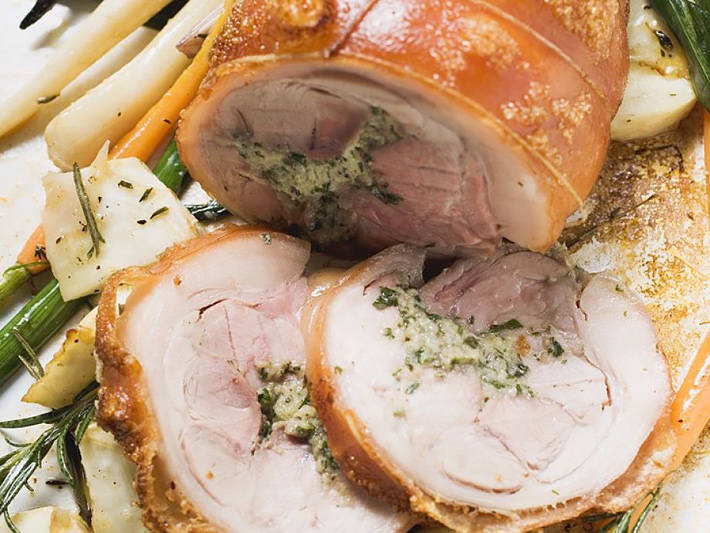 Please follow us on Pinterest and enjoy our collection of recipes, crafts, fitness, health tips, gardening, DIY and more…