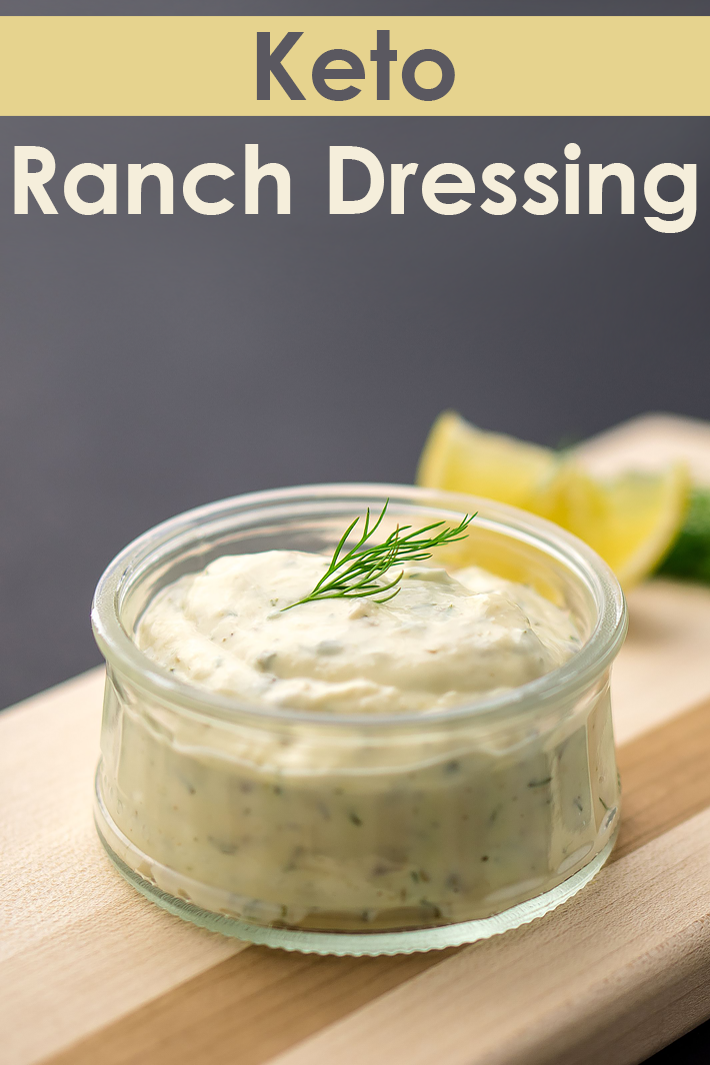 Keto Ranch Dressing is extremely easy to make and so much better than the store-bought version. It tastes better and doesn't have any unhealthy additives and preservatives. It's ready in just a few minutes and you can keep it in the fridge for up to a week.
Keto Ranch Dressing
Ingredients (makes ~ 1 1/4 cup, 4-6 servings)
1/4 cup sour cream (58 g/ 2 oz)
1/4 cup heavy whipping cream (60 ml)
1/2 cup mayonnaise (you can make your own) (110 g/ 3.9 oz)
2 medium spring onions (30 g/ 1.1 oz)
1 clove garlic
2 tbsp freshly chopped parsley or 2 tsp dried parsley
1 tbsp freshly chopped dill or 1 tsp dried dill
1 tbsp apple cider vinegar or fresh lemon juice
1/4 tsp paprika
salt and pepper to taste (I like pink Himalayan salt)
Optional: 1-2 tablespoons of water if too thick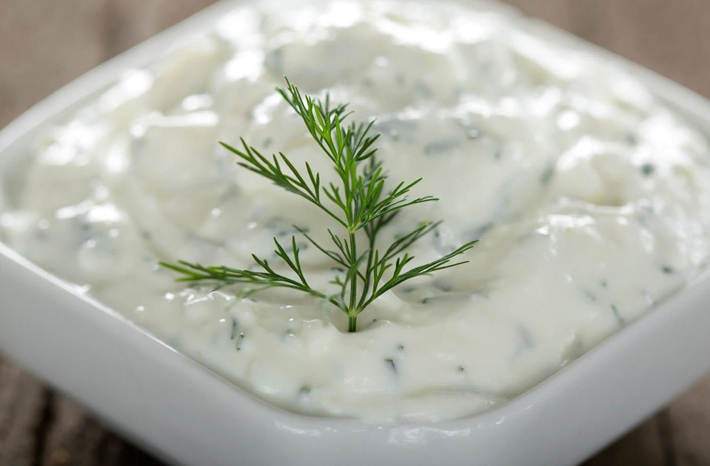 Instructions:
Finely chop the herbs and spring onion. Peel and mince the garlic. Place the sour cream, heavy whipping cream and mayonnaise in a bowl.
Add the chopped herbs, garlic, spring onion, vinegar, paprika, salt and pepper to the bowl. Mix until well combined.
Serve immediately or store in the fridge in an airtight container for up to 5 days.
Nutritional values (per serving, 1/4 cup)
Total Carbs 1.7 grams
Fiber 0.3 grams
Net Carbs 1.4 grams
Protein 0.9 grams
Fat 25.1 grams of which Saturated 6.8 grams
Calories 233 kcal
Magnesium and potassium trace
Macronutrient ratio: Calories from carbs (2.3%), protein (1.6%), fat (96.1%)