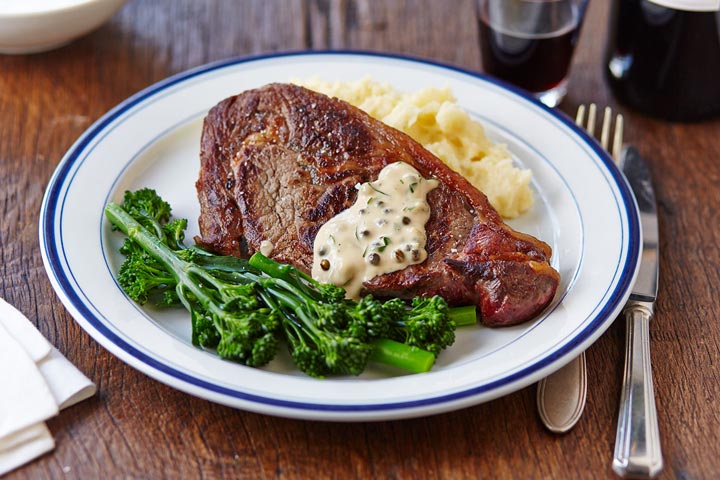 Black Pepper Healthy Recipes: Pepper Steak
Pepper Steak is a delicious and healthy meal.
Ingredients:
2 tablespoons salt
1 pound grass-fed beef or buffalo/bison strip loin
¼ cup peppercorns, crushed roughly
¼ cup butter
1 teaspoon tamari sauce (wheat-free)
2 tablespoons beef stock
2 tablespoons lemon juice
Procedure:
Place peppercorns on a plate and press steak into peppercorns to cover both sides thickly. Work peppercorns into the meat using your hands.
Sprinkle a skillet with the salt and over medium heat, cook until salt begins to brown. Add steak to the pan and brown over high heat. Reduce to medium heat and cook until it reaches the desired degree of doneness, approximately three to four minutes per side for medium-rare. Discard drippings. Note: as much as possible, avoid charring the meat to prevent the formation of carcinogenic chemicals.
In a separate saucepan, combine butter, tamari, beef stock, and lemon juice.
Serve the steak with the sauce on the side.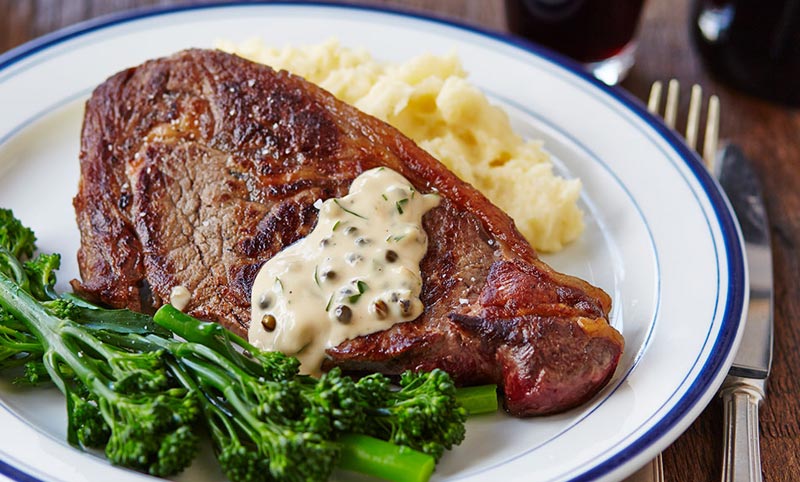 Source mercola.com