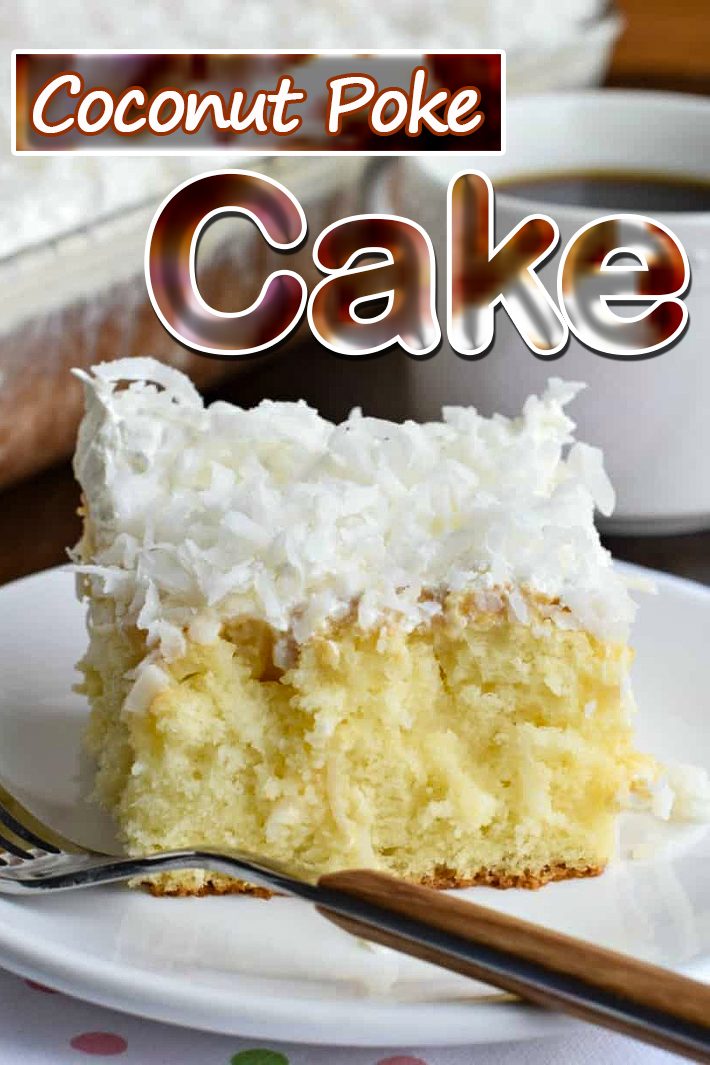 Coconut Poke Cake Recipe
This Coconut Poke Cake is full of sweet coconut flavor. You must try this recipe!
Kitchen Tip: Place bowl and beaters in the freezer for a few minutes before whipping heavy cream.
Ingredients:
2 1⁄4 cups all-purpose flour
1 cup sugar
2 teaspoons baking powder
1⁄4 teaspoon baking soda
1⁄4 teaspoon kosher salt
1 cup unsalted butter, melted
3⁄4 cup whole buttermilk
3 large eggs
1 teaspoon vanilla extract
1⁄2 teaspoon coconut extract
1 (14-ounce) can sweetened condensed milk
3⁄4 cup coconut milk
4 cups sweetened whipped cream
3⁄4 cup sweetened flaked coconut, toasted
Instructions:
Preheat oven to 350°. Spray a 13×9-inch baking dish with baking spray with flour.
In a large bowl, whisk together flour, sugar, baking powder, baking soda, and salt. Make a well in center of dry ingredients; add melted butter, buttermilk, eggs, vanilla, and coconut extract. Beat with a mixer at low speed until combined, about 2 minutes. Pour into prepared baking dish.
Bake until a wooden pick inserted in center comes out clean, about 25 minutes. Let cool for 5 minutes. Using a fork, poke holes in warm cake.
In a medium bowl, whisk together condensed milk and coconut milk; pour over cake. Cover and refrigerate until chilled, about 4 hours.
Spread whipped cream over cake. Sprinkle with coconut.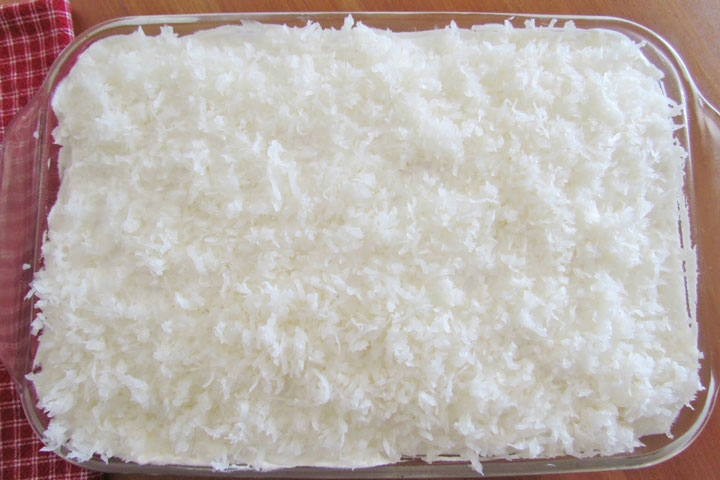 Please follow us on Pinterest and enjoy our collection of recipes, crafts, fitness, health tips, gardening, DIY and more…
Source yummly.com