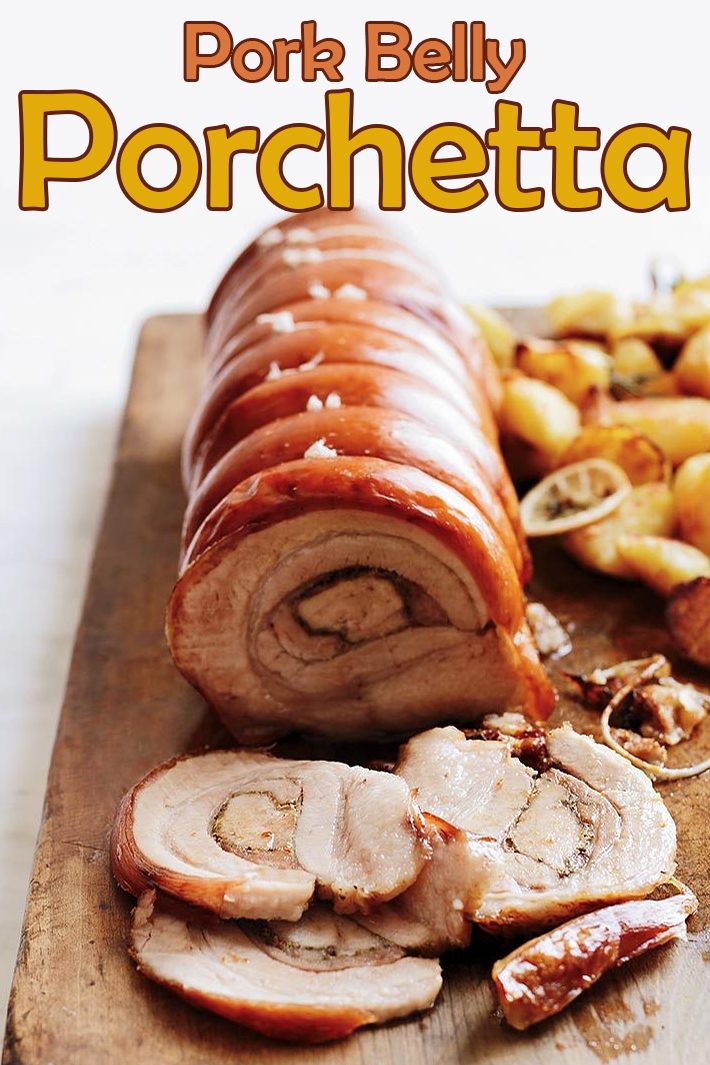 Pork Belly Porchetta Recipe
Porchetta is a very moist, boneless pork roast that's stuffed with aromatics and rolled where the meat and fat are layered and cooked together, flavoring itself as it roasts. Classically this dish has been made with an entirely de-boned pig, but people tend to make it with the pork should, but today we've made ours with pork belly, because it's SUCH a great cut for something like this!
Ingredients:
spice rub:
3 tablespoons minced rosemary
1 1/2 tablespoons minced sage
1 tablespoon minced thyme
1 tablespoon diced and rendered pancetta
8 garlic cloves, minced
2 teaspoons crushed fennel seeds
2 teaspoons ground ginger
1 teaspoon cracked black pepper
1 whole pork belly (skin-on), about 12 lbs.
1 1/2 tablespoons sea salt
1 teaspoon baking powder
Directions:
Place all spice rub ingredients into a small mixing bowl and toss together until well combined.
Place the pork belly on a clean surface, skin-side up and score the entire surface with a sharp knife, making sure not to cut into the meat. Pat both sides dry with a paper towel and set the pork belly, skin-side down.
Sprinkle the spice rub onto the pork belly and generously rub onto the entire surface of the meat.
Very tightly roll the belly into a log, making sure no gaps remain on the inside and tie roast with butchers twine, making ties 1 inch apart (you can use bamboo skewers to help hold the rolled belly together, while tying up with twine).
Place rolled roast into a roasting dish and refrigerate, uncovered, for about 6 hours.
Preheat oven to 325˚F.
In a small mixing bowl, combine sea salt and baking powder.
Pat porchetta dry with a paper towel and generously rub with salt and baking powder mixture.
Roast porchetta for about 1 hour and 45 minutes or until the internal temperature reaches 160˚F, basting every 30 minutes. Then continue to roast for an additional 1hr 30 minutes or until the meat, passed the skin, is soft and tender.
Increase oven temperature to 450˚F and roast for about 20 minutes, to get the skin extra crispy.
Remove from the oven and allow porchetta to rest for about 15 minutes. Thinly slice with a serrated knife and serve.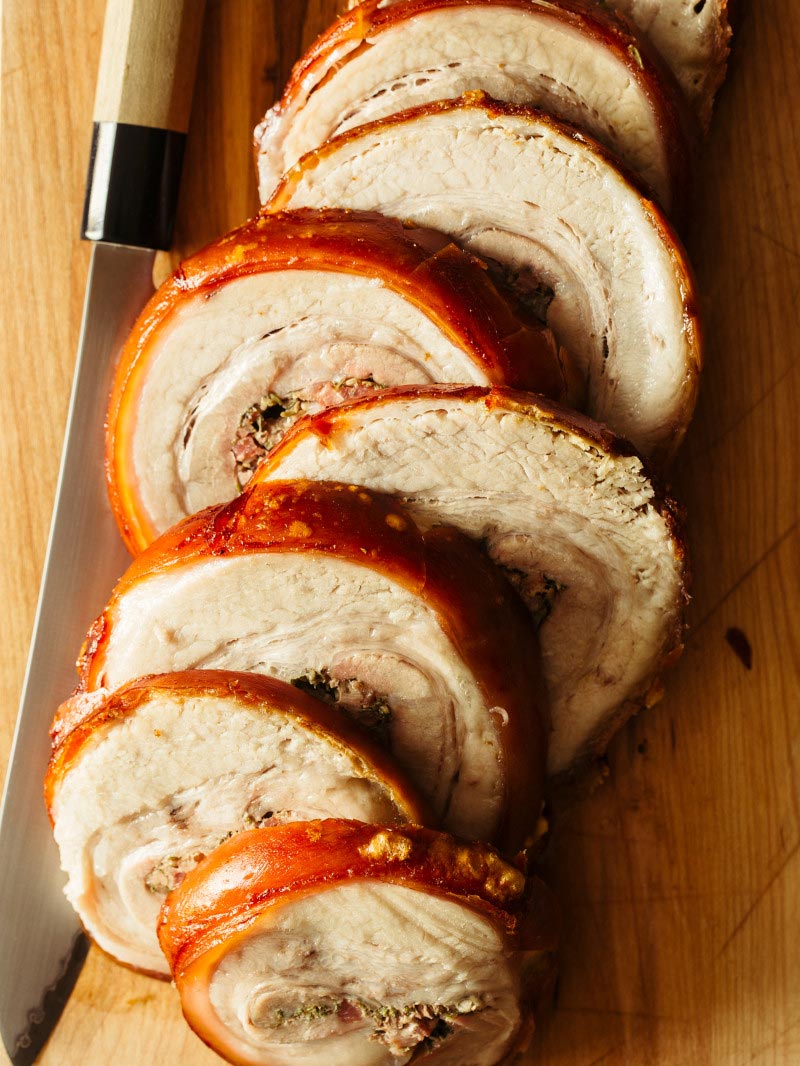 Note:
Tightly rolling the roast is very important here. You can have someone help you roll it up to make it easier. You can also roll the roast, tie it, cut it in half, and freeze half of it for several months, if the full belly is too big. I recommend this over getting a smaller cut because the large piece of meat is easier to handle overall and the next time you want to make it, all you have to do is thaw, pat dry and roast.
 

Please follow us on Pinterest and enjoy our collection of recipes, crafts, fitness, health tips, gardening, DIY and more…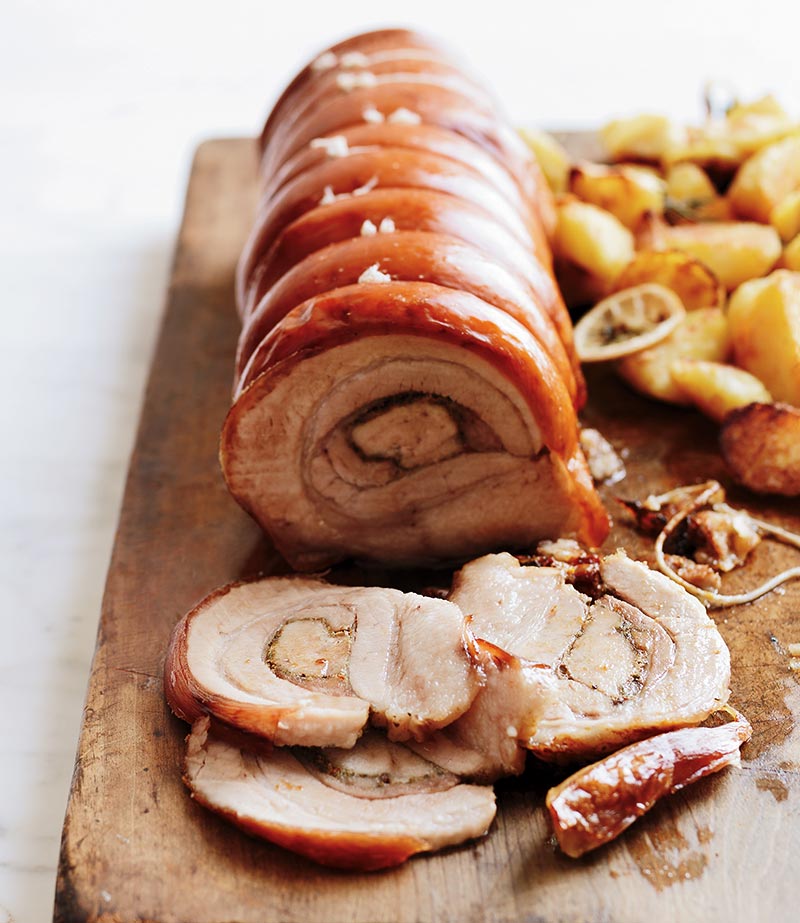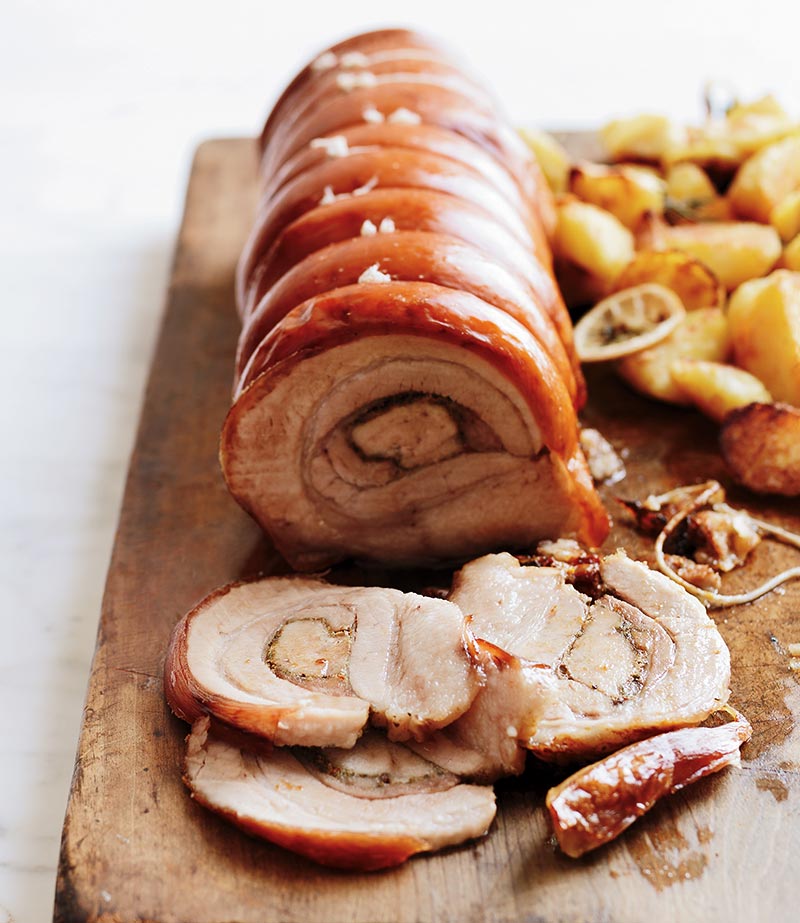 Source spoonforkbacon.com